An Egg-cellent Start to Easter!
It's not uncommon to hear bursts of laughter echo throughout the Cars For Sale building on a daily basis, but sometimes there's an extra level of fun. Last Thursday was one of those times. In what's become an Easter tradition at Cars For Sale, a special guest visited the office: our resident Easter Bunny.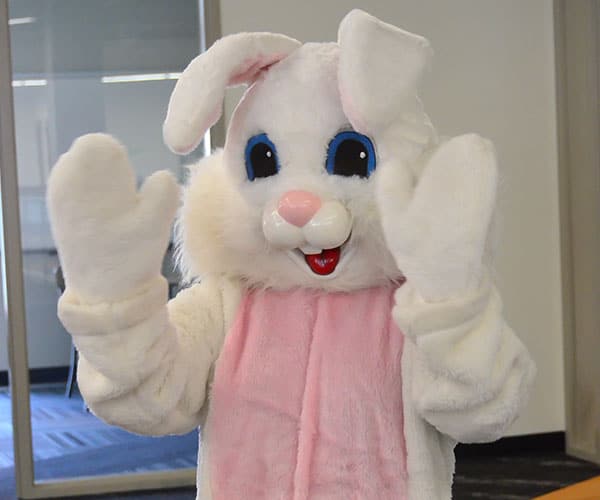 In the morning, the Easter Bunny walked around the office with a cart full of delicious mid-morning snacks. The Easter Bunny hand-delivered a selection of sprinkled, glazed, and filled donuts to every employee in the building. The bunny was also a big hit with family members of Cars For Sale team who were visiting the building! After posing for photos with some of the visitors, the Easter Bunny took a break before the day's next big event.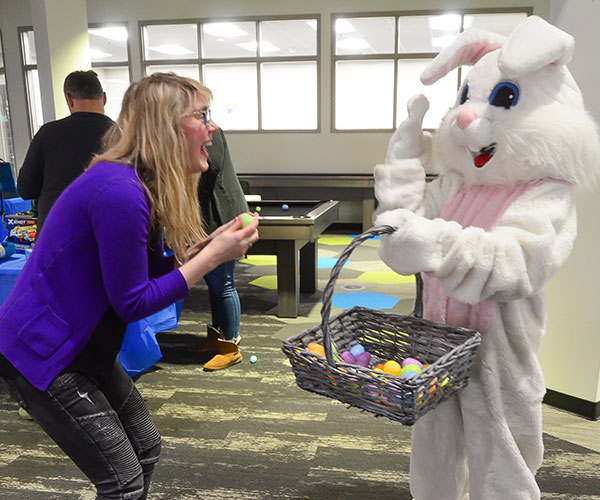 Later in the afternoon, everyone in the building formed a line to pick out their own Easter egg from an egg-filled basket. Inside was a number that corresponded to a list of prizes. One-by-one, Cars For Sale employees claimed their gifts, from jars of candy to $50 restaurant gift cards to $10 and $20 bills. Other prizes included an air fryer, collapsible camping chairs, a cooler, and a Keurig Mini coffee maker. James T., from Sales, even walked away with a UHD TV! He said of the experience:
It was lots of fun explaining what happened to our 6-year-old. I let my daughter know that I had selected a pink egg since that's the one I guessed she would have chosen, and we won! She was very excited when she saw the big TV box, and helped me bring it in the house to unwrap it.
After a round of applause for the gifts and a 'thank you' in unison, employees were given the news that everyone in the building was being given extra time off that afternoon! They were prepared for a three-day weekend since Good Friday is one of the paid holidays offered at Cars For Sale, but they also got to leave the office an hour early to start their weekend with faith, family, fun, or however they chose to celebrate Easter.