Carsforsale.com Careers. Come Work with Us!
We strive to make online experiences easier and more fun. Across multiple business lines, we create leading digital solutions that help people connect online. Come join our mission!
25,000+
Trusted Clients & Dealerships
What's Your Passion? Find it Here!
Meaningful work, big challenges, and a whole lot of fun ahead. Grow and succeed in a career you love with us!
Our People are the Engine of Our Business
Our teams drive us forward. We tackle big problems, celebrate our wins, and continuously innovate our products to be the very best. Each day is a new chance to learn, grow and contribute!
Meet Our Teams
We're Not Your Average Company
Don't take it from us! Our team members share why they love it here, and why you will, too.

Embrace the Challenge
No challenge is too big. Our work may be challenging, but it's also rewarding. Our diverse skillsets bring us together to solve problems. – Krystal

Strong Leadership
From the top down, our leadership team leads with vision and passion. They nurture our strengths and provide ways for us to grow. – Cheri

Feel Small. Act Big.
We're a big business, but we feel small. We have the flexibility and close-knit foundation of a family business but the resources of a corporation. – Miles

No Limits
People here have fostered an ability to create innovative solutions from every level of the business. There's no limit on your skills or opportunities. – Matt

Be Heard
Everyone has a voice here. It doesn't matter what you have to say, it's heard. Our leadership team is always willing to listen. – Todd

Faith, Family, Work
It's truly an organization founded on faith between bible studies, the way we approach things, and our day-to-day interactions with each other. – Tanner
Meet Some of Our Team Members
Meet our employees who found their home with us.

There's Lots to Love About Our Benefits & Perks
We put our people first, striving to support our team members' lives inside and outside of work.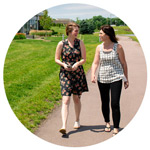 Comprehensive Health Benefits
From medical to life, vision to dental, we've got you covered. Gym benefits included!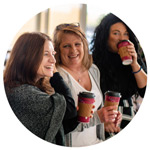 Snacks & Coffee On Us
Sometimes a little brain fuel is just what we need to keep going. Get that extra shot of espresso.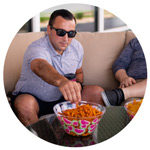 Casual Environment
Be who you are and love what you do. We want to be your home away from home.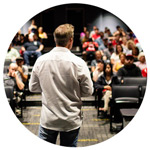 Matching 401K
We invest in our people so they can invest in themselves and their future.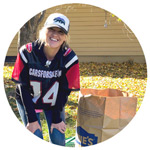 Time Off to Thrive
Paid holidays, vacations and volunteering, plus bonus days off for a healthy work/life balance.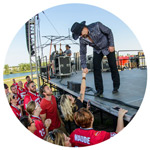 Days Dedicated to Fun
Company fun days (ever bowled a frozen turkey?), lots of dress-up days, and holiday parties.
Workplace Excellence!
Carsforsale.com received the prestigious SESHRM Workplace Excellence Award in 2015, 2017 and 2019, recognizing our company for leadership, our highly desirable work environment and our strong culture of empowerment & growth.

Feeling Inspired?
Our team's pretty great but we've got room to grow if you're interested.