Shifting Into Back-to-School Mode
Each August, as fall approaches, boats are stored, camping equipment is put away, and the sun sets just a little sooner than it did the day before. Gone are the days at the pool and the summer vacations, but there is still some excitement with the start of school! 
That does mean earlier wakeup times and new challenges. However, as several members of the Cars For Sale team share with us, it also means fun car routines and a bunch of new memories made. 
Back to school with AC/DC in a Toyota Sienna 
Nate W., Sales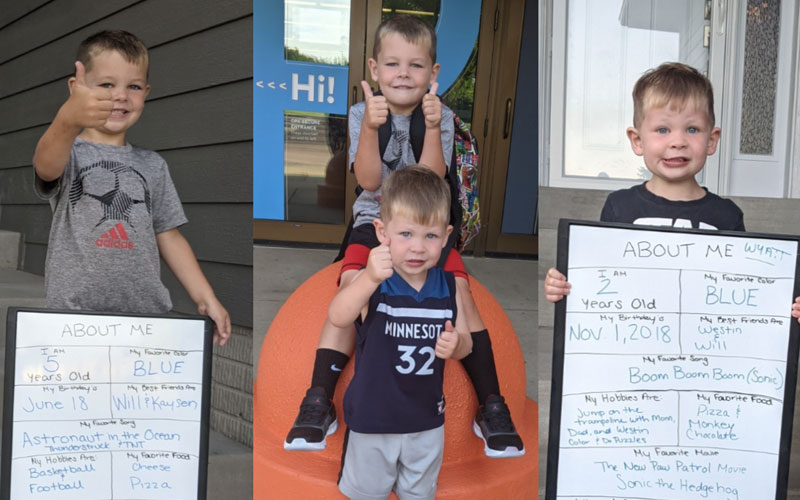 Nate, part of the Cars For Sale workforce, takes his kids, Wyatt and Westin, to kindergarten and preschool each day in their Toyota Sienna mini-van. Along the way, there's always something interesting coming out of the vehicle's stereo system. 
"The boys typically control the radio on the way to school and play whatever will get them in a cheerful mood," said Nate. "Sometimes it's audiobooks. Sometimes it's Thunderstruck by AC/DC!" 
In addition to the music or audiobooks, there's another part of the morning drive that helps set the tone for the day. 
"On the way to school, we typically pray with our boys and wish them luck on their day," said Nate. 
The return trip? That's a different story. 
"On the way home from school, they are typically so tired, it's hard to get anything out of them," said Nate. 
After a summer of sleeping in, getting his boys to adjust to waking up earlier has been an adjustment, but it's one the boys are getting used to. The other adjustment Nate and his wife have had to make is having a smaller household for eight hours of the day. 
"Our home is definitely quieter during the day. We miss them, but are getting used to them being away."
Keeping all the kids happy in the Honda CR-V
Miles R., IT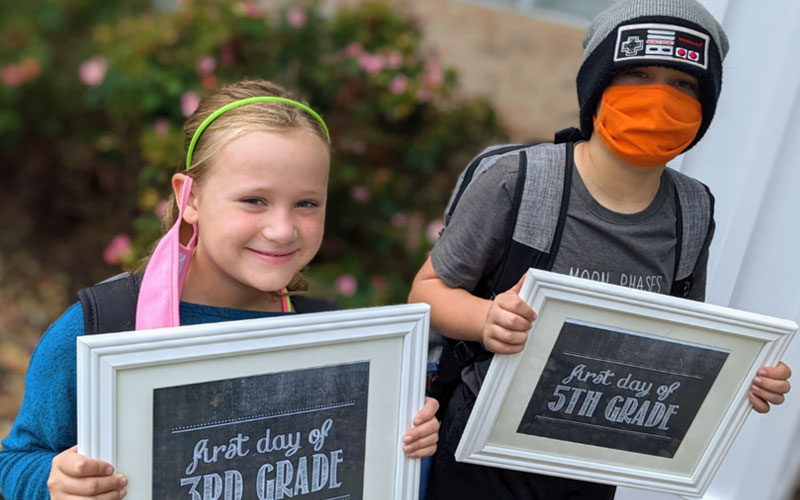 When Miles drops his kids off at school in his Honda CR-V, there are some added benefits, like customized playlists. 
"The Android Auto integration means we can play "Remy's Playlist" and keep the toddler happy the whole drive. He listens to a surprising amount of pop punk for a two-and-a-half-year-old." 
There's also room in the SUV for everyone and the multiple bags that come along with multiple kids. 
"My 2017 Honda CR-V has been a great vehicle for dropping the kids off in the morning," said Miles. "I have two kids in elementary and one in daycare. They have enough space for all of their things (bags, coats, masks and musical instruments), which is great for a smooth drop off." 
Affirmation, applesauce, and a Jeep named 'Bessy' 
Lauren W., Human Resources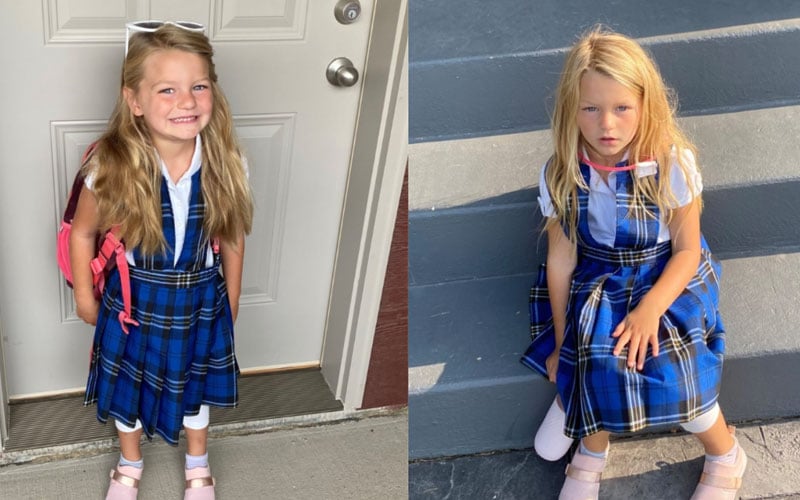 "The new school year started a little rough because in kindergarten there are no naps," said Lauren, Cars For Sale employee. 
As you can see in the before and after photos from Layna's first day of school, breaking out of that summer schedule can take a lot out of a kiddo, but a little over a month of school and things have changed. 
"She has gotten used to the no naps now and is doing much better," said Lauren. 
The short trip from home to school takes place in their Jeep Liberty, which Layna named 'Bessy.' Each morning drive offers a moment to prepare for the day by getting some good vibes going … and eat a little breakfast! 
"On the way to school we say words of affirmation like, 'I am brave, ' 'I am smart, ' 'I am strong'. We also are usually finishing breakfast in the car. Granola bars and applesauce are Layna's love language." 
One new driver and a Buick LaCrosse leads to change in this household 
Caroline R., Marketing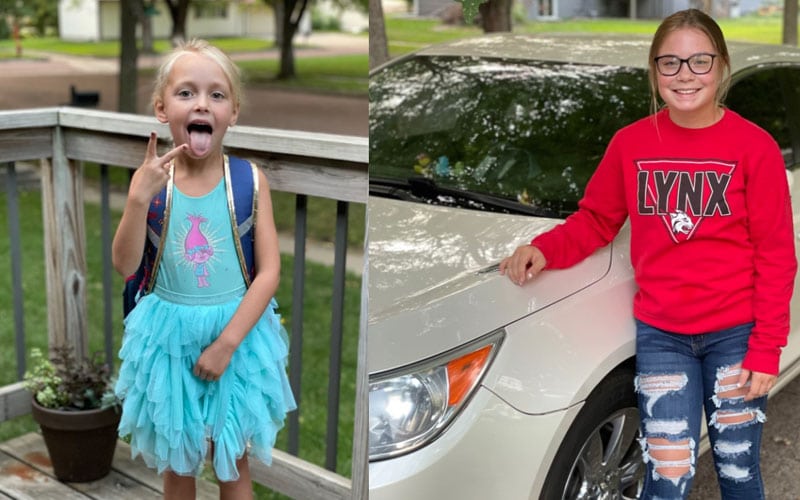 "It's been nice to get back into the swing of school again, and it keeps my teenager from sleeping until noon," said Caroline.  
For Caroline and her daughters, Sadie and Sierra, this school year is particularly interesting because there's one new driver in the family. 
"I drop my first grader, Sadie, off at school every morning. My other daughter, Sierra, is a freshman and started driving herself to and from school this year! I'm driving a 2018 Nissan Murano to drop off my 1st grader, and my high schooler is driving a 2011 Buick LaCrosse." 
That rite of passage, thanks to the 2011 LaCrosse, has meant more freedom to attending softball and football games. Between both girls, there's homework, special school events, and packing lunches. Even with the hectic schedule and all the changes, there are some after school traditions that remain constant for this family. 
"On the way to school, we mostly listen to the radio," said Caroline. "On the way home, we talk about the 'sunny' and 'stormy' parts of my daughter's day."