Rake It Out: Cars For Sale Rakes the Town
Every year, the Cars For Sale team volunteers to rake a community member's yard that is unable to rake up their leaves before the first hint of winter. This year we gathered together to rake up over a dozen bags of leaves and sticks to clear the yard of one of our neighboring homes. With a handful of volunteers, we were able to clean up the yard and the surrounding street before heading out for the day.
Along with other companies in Sioux Falls, we were one of 117 teams who raked a total of 341 yards citywide. At Cars For Sale, we believe even a small contribution makes a big difference.
Meet Our Rake the Town Volunteers
Meet a few of our volunteers and see what they thought about their afternoon spent amongst the leaves: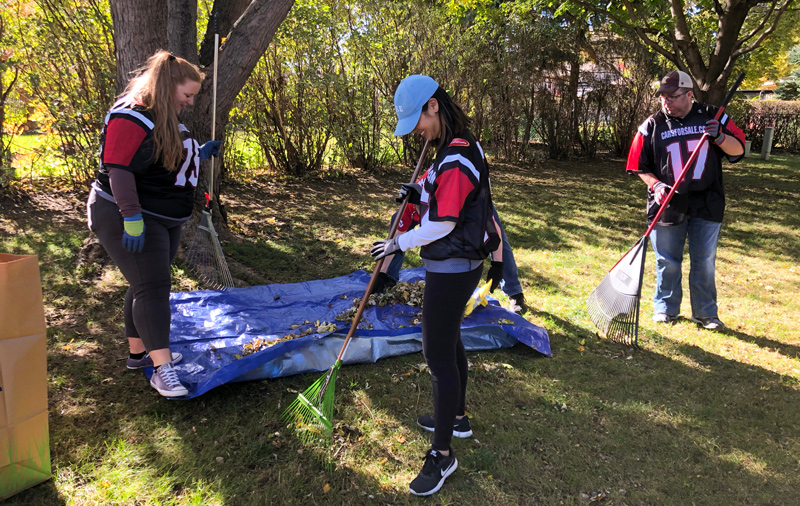 I'm so thankful to be part of an organization that participates in many community outreach programs. It's not only fulfilling to be able to lend a helping hand to people in the community, but it's also a fun team-building opportunity to spend time with coworkers. 
– Nikki, Product Innovation
This isn't my first time participating in Rake the Town but it's my first time working for an employer who promotes volunteering for such events. Helping out the community is important to me, one leaf at a time. 
– Dante, Sales
This was my first ever Rake the Town event and I loved how our team came together to help our community, along with other companies citywide, to help our neighbors with something that may seem simple but is a vital part of home-owning here in South Dakota. 
– Erin, Marketing
To sum it up, "I don't rake, but when I do, I rake the town." — Yvonne, Product Development