Getting Together Around the Grill
Summer is grilling season at the office! Perhaps no better example of that is the Cars For Sale software engineering team.
Whenever the weather allows for it, half a dozen or more of the engineers take to the Cars For Sale patio with their appetites for some delicious grilled goodness.
I wanted to start grilling lunch as a teambuilding activity and as a way to show my appreciation for the team. I think we have been grilling for about a year and a half now.
– Matt S., Chief Technology Officer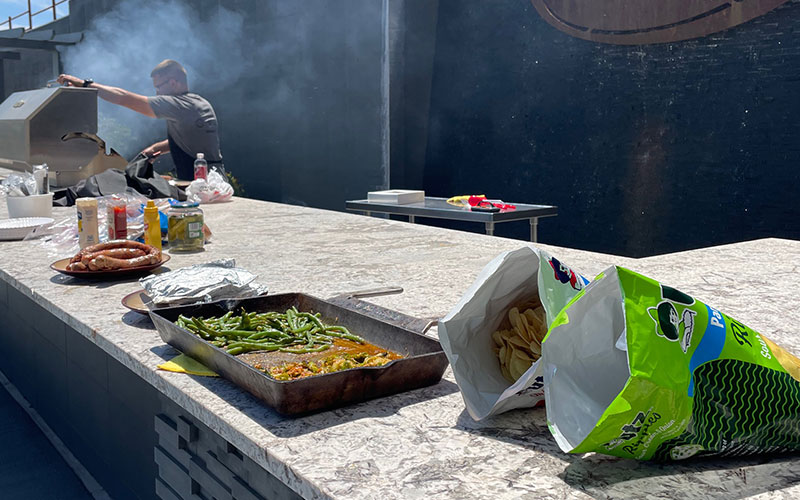 What started as a one-off teambuilding activity has become a regular summer event.
At this point we have a whole grilling and cooking setup now. Everything from a cast iron pan to real plates and silverware.
– Matt S., Chief Technology Officer
There is seasoning, there are condiments, and there's a little more variety on the menu each time the team fires up the grill.
We do a little of everything. Preston has brought in some of his deer brats that he makes himself, Troy has brought in a Sous Vide and cooked a roast and finished on the grill. Never heard of a Sous Vide before that, but it was good!
– Jeremy T., Software Engineer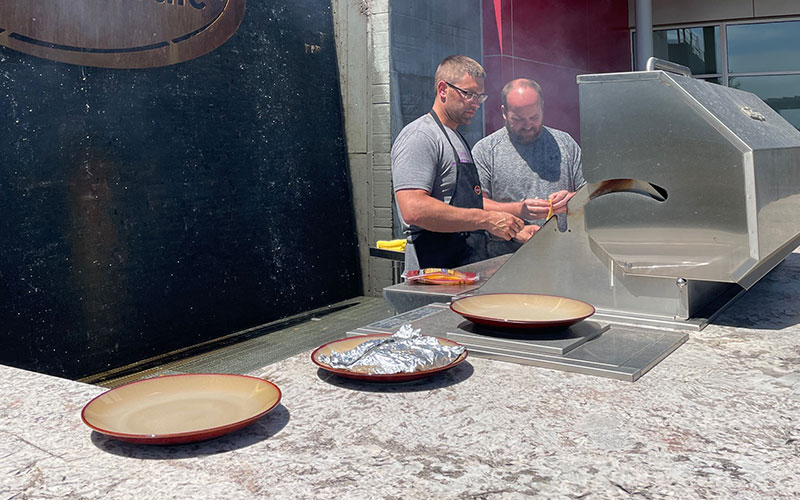 We've cooked a variety of things in the cast iron pans, from eggs and pancakes to potatoes, green beans, and asparagus. Porkchops are probably the team's favorite although burgers, brats, and marinated chicken are a close second!
– Matt S., Chief Technology Officer
Although people will sometimes bring their own meat to throw over the fire, Jeremy T. has become the grill master of the group, even outfitted with his own Cars For Sale apron! Little things like that have turned a few plates of grilled food into a chance for the entire team to connect.
Although Jeremy does a fantastic job on the grill (even though he won't cook onions), my favorite part of the lunches with my team is the bonding. I love hearing the team talk about their families, interests, and about themselves.
– Matt S., Chief Technology Officer