We do employee birthdays a little differently here at Cars For Sale. We celebrated one of our November birthdays by wearing flannels on Friday. Our video production and content creator, Toby, is known for wearing flannel whenever he can, so our Marketing team planned to surprise him with a flannel party. As everyone filed in for the day, a sea of flannel was seen walking around the office.
The flannel party was all in good fun and, thankfully, Toby wore flannel to work that day, too. Here's our team showing off their flannels in support of our resident flannel man for his birthday!
Here's what he had to say about it:
I've been surprised on my birthday before, but never with so much flannel. Al Borland from Home Improvement would have been proud of us!
– Toby, Marketing & Innovation
Even though one of their team members was out of the office, the Marketing team did their best to make sure he was included. Luke, the one on top of the mantle, was photoshopped in by our crafty team to make sure no one was left out for the flannel celebration.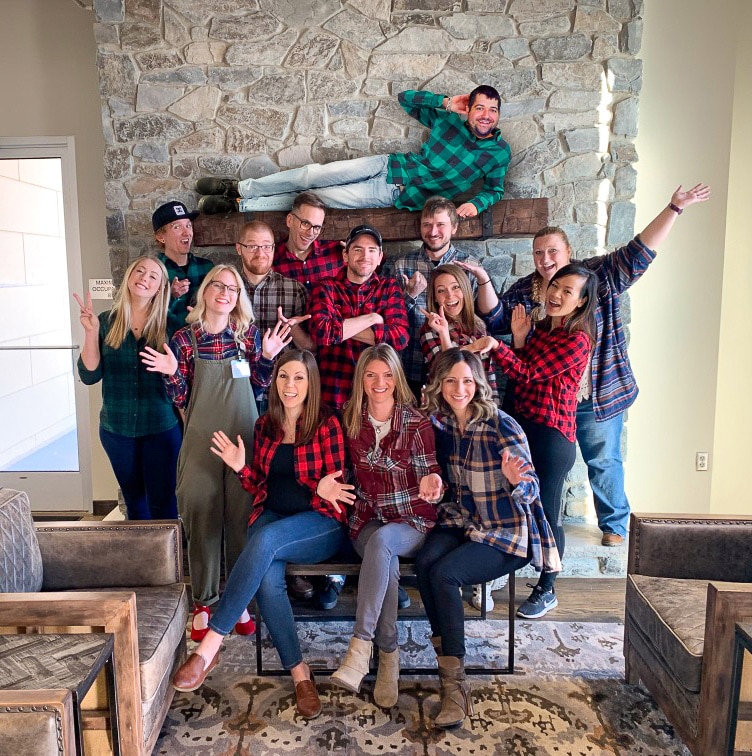 We love having fun! Join our team today to be a part of our next Flannel Friday.