Feeding South Dakota: BackPack Program
We believe supporting local organizations to help build up our community is important. One local organization we love and continue to work with is Feeding South Dakota, our local food bank that collects food for those in need in our city. This month, our team had the chance to pack BackPacks for local kids who go without food outside of school hours.
Lending a Helping Hand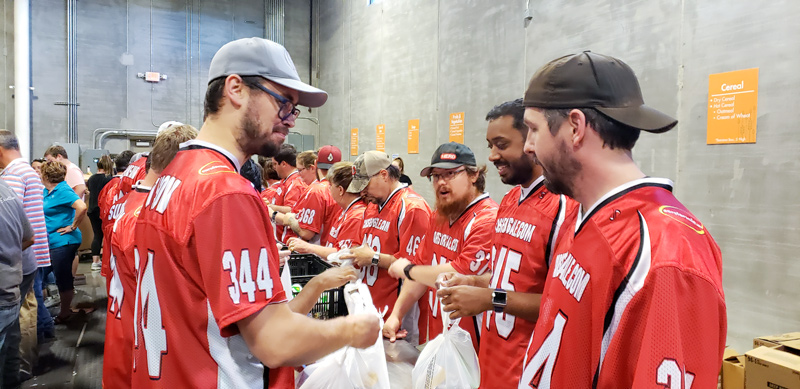 There are so many kids in Sioux Falls who go hungry on a daily basis. For some, the food provided is their only meal on weekends. It is very humbling to have a small part in getting nourishment to those who need it most.
– Darrek, Software Development
Our volunteers formed an assembly line of sorts to make the process more efficient to pack as many bags as possible before the end of the afternoon. Together, our team packed BackPacks with nutritious, easy-to-prepare foods for at-risk children in the Sioux Falls area. From canned goods to cereal boxes, our team members came together to pack the BackPacks, giving us a chance for some team camaraderie we don't always get during a normal workday.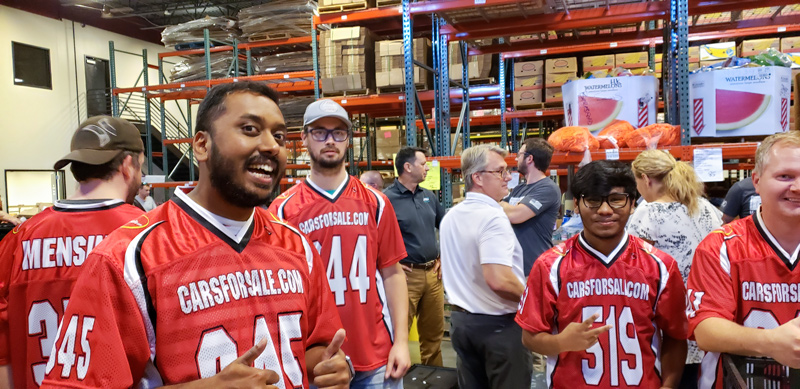 It was fun to work with people from different departments as a single team to get something meaningful done for the community. I got to mingle with people I don't work closely with while contributing to a good cause.
– Keni, Software Development
About the BackPack Program
Feeding South Dakota's BackPack Program delivers the packed bags to local schools in the area to be distributed to children who may experience food insecurity when they are away from school every weekend and during the holidays.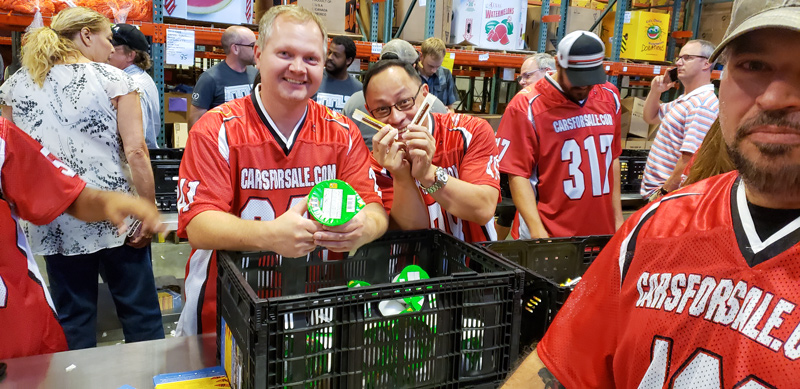 According to Feeding South Dakota, the BackPack Program alone delivers 3,200+ packages of food each week to children in the Sioux Falls School District and surrounding communities. Our time spent at the organization is just a small part that contributed to those deliveries, but we know just how much of an impact the meals we collected and packed have on our community.
How You Can Help Kids in Need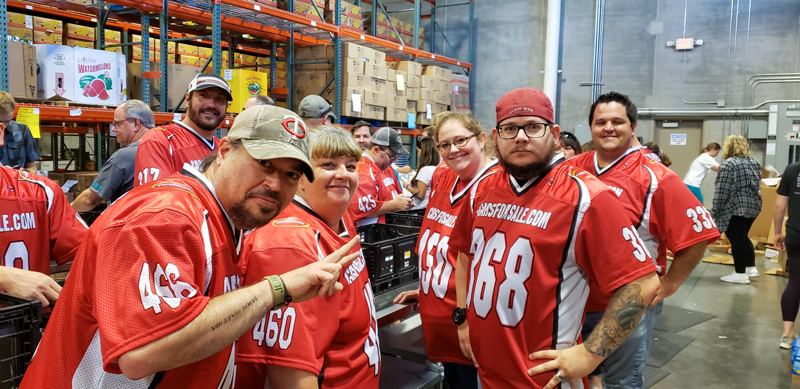 Though some of the cost to supply these packages is covered by the United Way, there are still expenses that need to be covered. Feeding South Dakota says a single food package costs $4.50 and that the cost to feed a child for an entire school year is $150. If you are able, you can donate to Feeding South Dakota to help keep BackPacks full for children in need or visit Feeding South Dakota to volunteer your time to pack bags for the next delivery. Learn more about volunteer opportunities here.