A Spook-tacular Halloween at Cars For Sale!
Perhaps no other holiday brings out more creativity in people than Halloween does. In true Cars For Sale style, several employees showed up ready to celebrate All Hallow's Eve.
All month long, leading up to the annual Cars For Sale Halloween costume contest, the mood was set through decorations, a generous amount of candy, and fun pranks. The front lobby was decked out with cobwebs, jack-o-lanterns, a skeleton, and a giant spider.
Our maintenance crew played a few tricks by placing tiny plastic spiders and creepy crawlers into the rolled-up bathroom hand towels. It wasn't unusual to be greeted with a little critter whenever someone went to wipe his or her hands. They caused a lot of flinches and a few screams, livening up any part of the work day.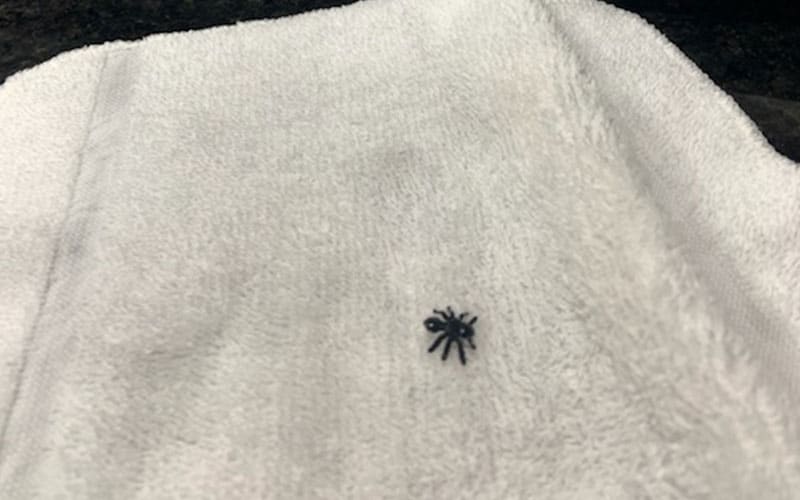 Other employees went the 'treat' route and offered handfuls of free candy to any passerby.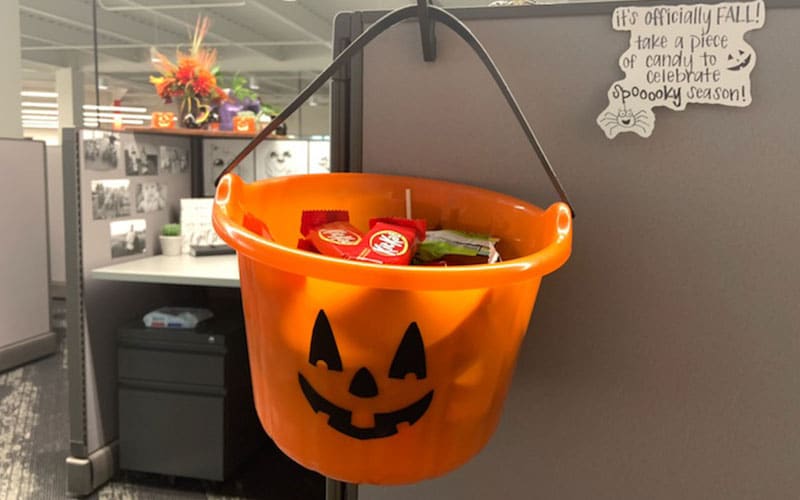 Our annual costume contest, which awards monetary prizes to the top four winners, inspired over a dozen fun, scary, and unique costumes. Team members, in the building and out of it, used their creativity to earn votes from their coworkers. The costumes ranged from cinematic tributes to pop culture references to amusing word play.
Leading the way were the ladies of Marvel. Nikki (as The Scarlet Witch), Yvonne (as Black Widow), and Kate (as Agatha Harkness) brought the Marvel Cinematic Universe right to the Cars For Sale building! This group effort earned them first place.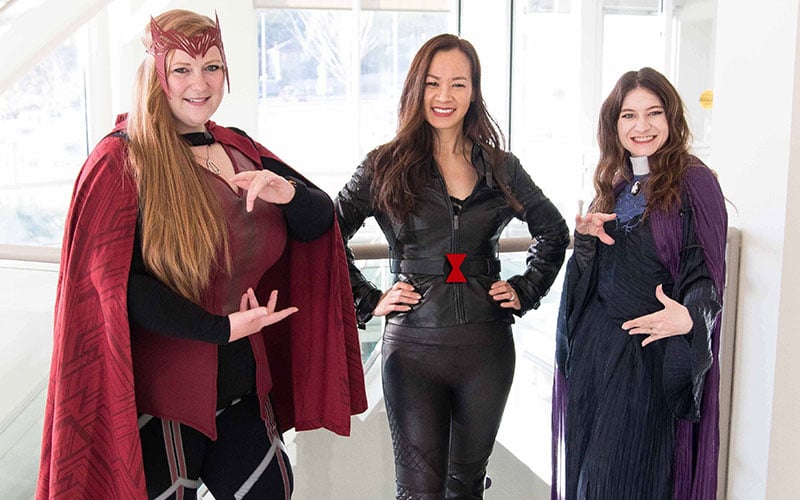 Caroline and John coordinated their costumes, too. A trip to Target, some home alterations, and a couple of stuffed tigers earned them second place as Carole Baskin and Joe Exotic, from the Netflix series, "Tiger King."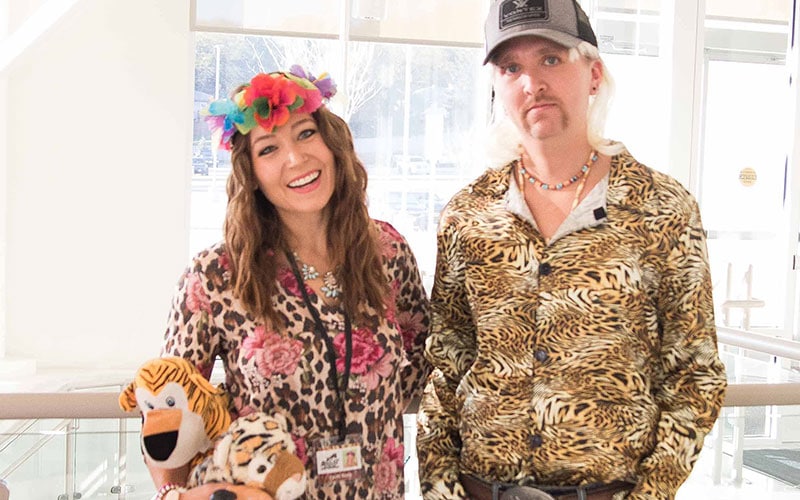 With miniature cereal boxes pinned to his overalls and a giant spoon, Jeremy's 'cereal killer' getup earned third place in the Cars For Sale costume contest. The characters of Jurassic Park had nothing on Timothy! His Dunder Mifflin t-shirt and inflatable T-Rex costume secured him fourth place as a dinosaur wrangler.
Even though they didn't place, dozens of other dressed up employees brought smiles to a lot of faces, contributing to the cheerful atmosphere and culture at Cars For Sale! Take a look a few more costumes that made Halloween 2021 a memorable one:
Left to right: Tricia D. as A Chip on Your Shoulder; McCade I. as Fred Flinstone; Renee G. as Thing 1; Jesse B. as Pumpkin Pie; Cheri W. as a Lioness; Jade S. as a Race Car Driver; Jim T. as The Invisible Man; Adrienne S. as Baseball Baby