Cars For Sale Preps for the Big Game
It's that time of year again. No, I'm not talking about football's biggest night. I'm talking about the 2nd Annual Cars For Sale Bean Bag Tournament! Employees from every department who wanted to participate in this single-elimination tournament were randomly matched together as teams. Then they put their skills and teamwork to the test.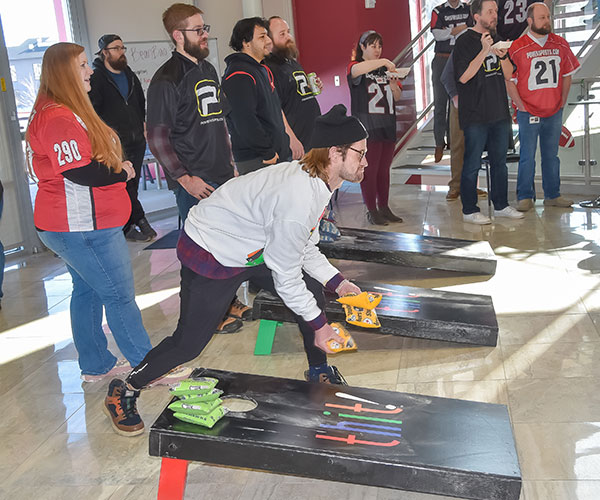 While NFL Quarterbacks were preparing to throw footballs, more than 70 Cars For Sale employees were tossing bean bags. 36 teams took part in this year's tournament. Though some teams were eliminated quickly, there was a strong display of good sportsmanship during every round.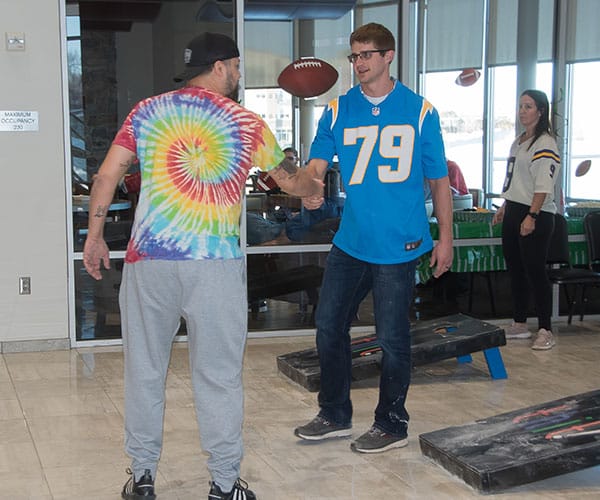 After each game, the teams would either fist bump or shake each other's hands. 'Good game' was heard everywhere. It was really nice to see.
– Renae B., Marketing
Though bean bags were the focus of this afternoon, the Super Bowl spirit was alive and well even if some office favorites like the Green Bay Packers, Minnesota Vikings, and Dallas Cowboys didn't make it further in the playoffs. While some people showed off the colors of their favorite teams, others sported their Cars For Sale jerseys.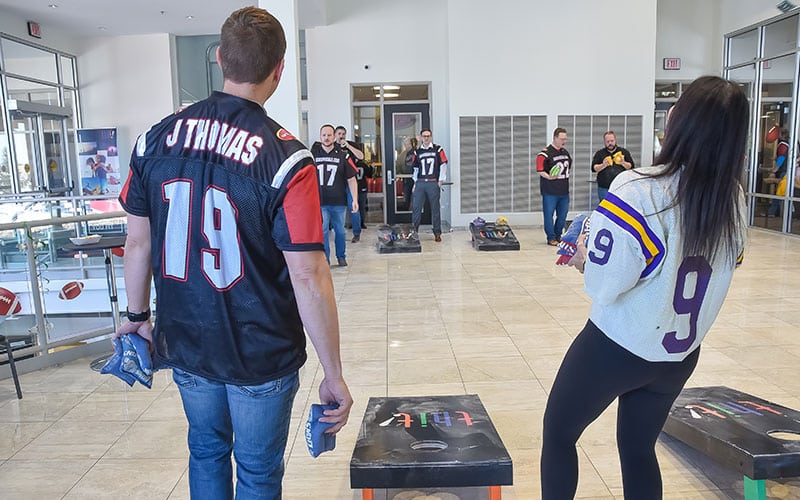 Of course, you can't have a big gathering without some good snacks. Thankfully, the food tables were stocked up with hot and spicy nachos, cheese balls, pretzels, and popcorn.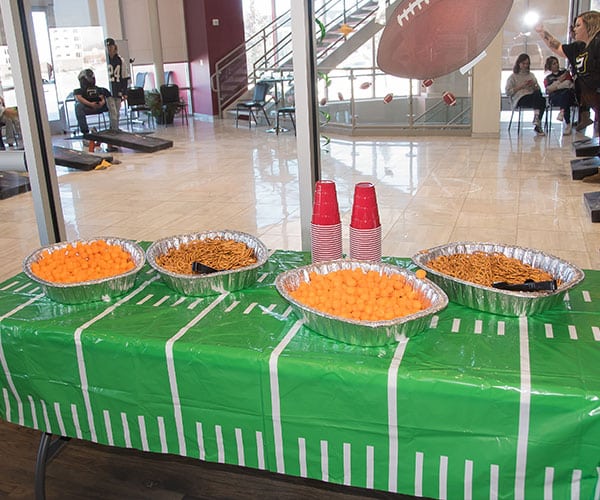 The jerseys, food, and music all added to the tailgate-like atmosphere, but it was the competition that made this work function exciting to be part of. As the tournament progressed, round after round, the cheers from the crowd provided a lot of energy.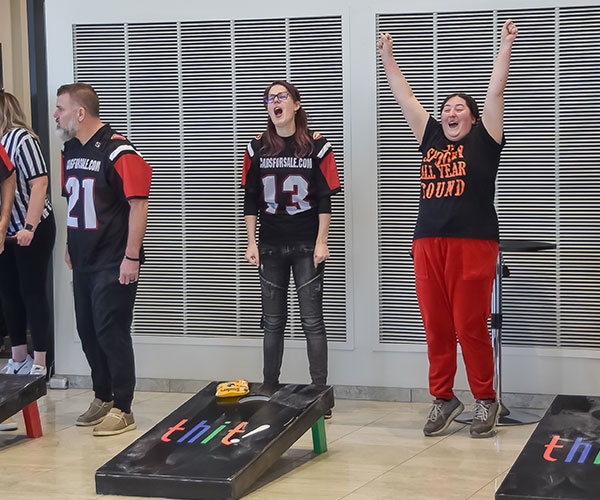 One of the champions from last year, Preston S., made it to the finals again this year. It ended up being Preston and his partner Darren K. facing off against De'Lorian D. and John W.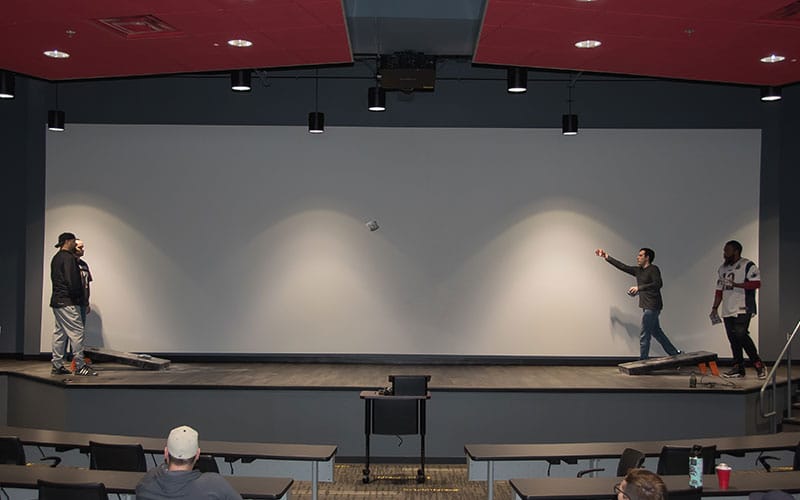 The final match was moved downstairs to the auditorium so everyone could get a good look at the action. On stage, in front of the onlookers, each team took their turns tossing bags. Ultimately, John and De'Lorian came out the victors this year.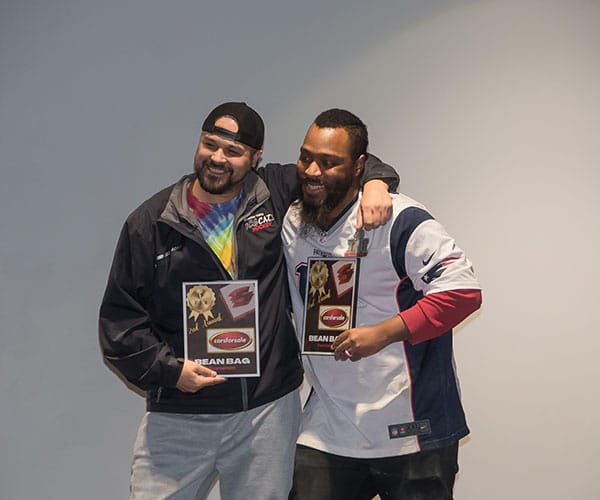 Even though John and De'Lorian don't toss bean bags very often, this duo found a winning formula and built on that momentum.
Every now and then I just get on a good streak and can't explain it. I will say it was luck up until the championship game, when I started to feel it.
– De'Lorian D., Dealer Relations
Our strategy was to basically get the bags on the boards and hope for the best. At first it was pure luck, until I got the hang of it. In the Championship Game, I thought we were done for. We came back and De'Lorian had the finishing touch. He closed the game out with some nice tosses.
– John W., Sales
John and De'Lorian walked away with bragging rights and a new desk decoration in the form of a framed 1st Place certificate. For those who didn't win? Well, there are 364 days to practice for next year's tournament!