Bark, Sniff, Meow: A Day at the Humane Society
Our team put their paws together to help our local community of pets. At the Sioux Falls Area Humane Society, Cars For Sale employees got together to help walk, cuddle, and clean up after some of the cutest Sioux Falls residents.
By volunteering, our employees were able to relieve some of the staff at the Humane Society to work on other aspects of their organization as each day the animals there need the love and attention that we give our very own pets. We were able to contribute in a way that made our local pets feel loved while helping our community do-gooders get more done.
Meet Our Pawesome Volunteers
Here's what a few of our Humane Society volunteers said about their experience:
Well, I really love animals, so when I found out that we had the opportunity to help out the Humane Society it was something I couldn't pass up. It was such a blast being able to not only interact with the animals but also getting to know my coworkers more as well.
– Katy, Human Resources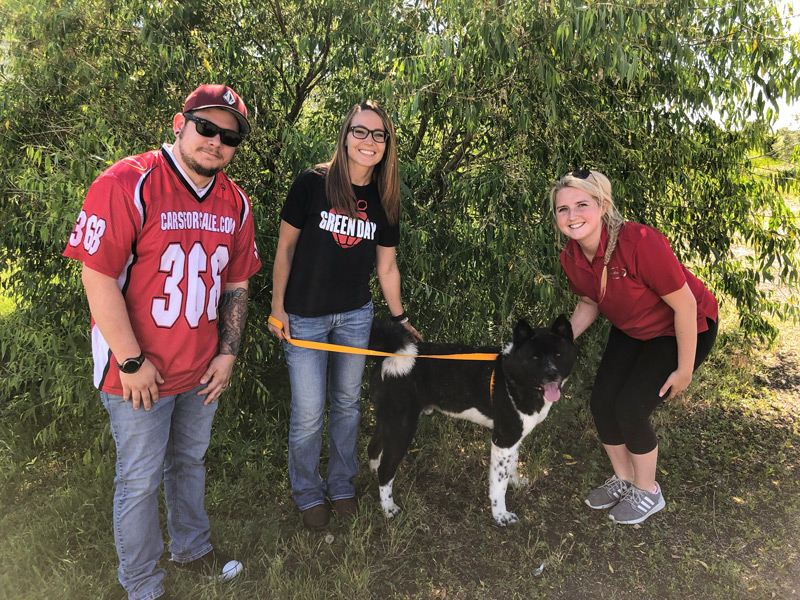 I feel really blessed that I was able to volunteer as part of my workday. Having the opportunity to love on all the animals was so fun (especially my furry friend Duke!) – I wish I could've taken them all home with me!
– Caroline, Marketing
Overall, our team had a great afternoon volunteering at the Sioux Falls Area Humane Society. We are grateful for our continued partnership with their organization to make a difference in our community and are thankful for all that they do for our local pets!