Easter week was full of giving and receiving at Carsforsale.com this year. Early in the week the community blood blank sent their mobile unit to take donations. A full list of employees signed up to donate blood throughout the day. Some had very personal reasons for putting their name down on the schedule.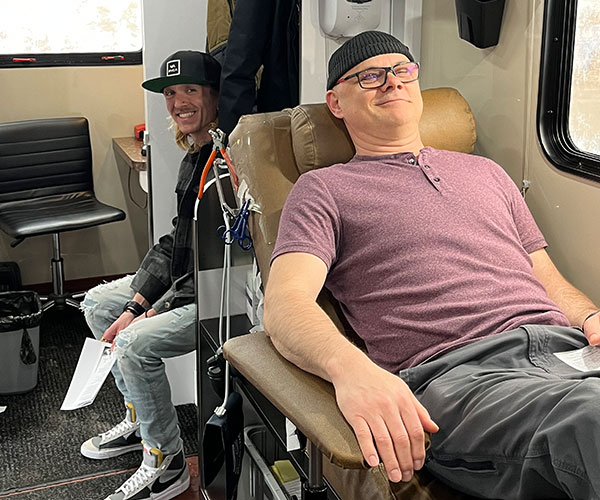 My brother needed a transfusion when he was very young, so I saw how blood donation saved his life. I have also been a first responder for 12 years now and have a passion for helping people. Donating blood is an easy way for me to give back and help.
– Amanda B, Dealer Relations Lead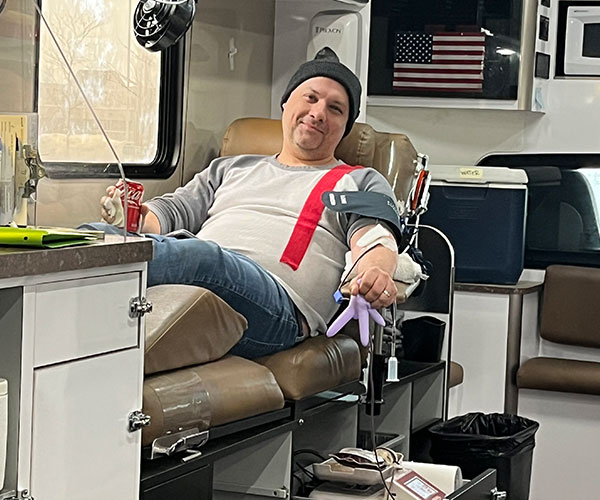 This isn't the first time the blood mobile stopped by our parking lot, so, for many people, this wasn't a new experience.
The first time I donated was about 15 years ago. Anytime the Bloodmobile is at Cars For Sale, I donate. For me it's a way to pay it forward for my sister.
– Cande W., Sales Lead
I have been donating blood for about 10+ years now, and I've always viewed it as an opportunity to provide a resource that has potential to save lives. It's an act that takes very little effort on the part of the donor but can have such a huge impact on those receiving your donation.
– Jim T, Feeds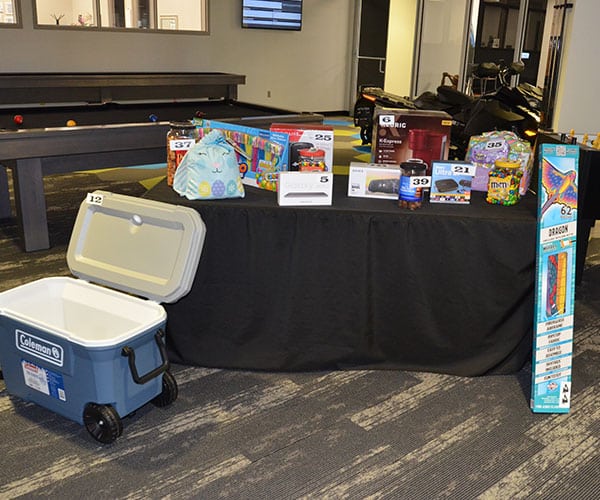 Thursday afternoon brought even more Easter festivities. Everyone in the entire building lined up to pick a plastic Easter egg. Inside that egg was a number that matched one of a few dozen prices that were laid out on tables in front of them.
The prizes ranged from Starbucks and Outback Steakhouse gift cards to massive jars of M&Ms and chocolate-covered caramels to patio lounging chairs, vacuum cleaners, and even a TV! The television actually ended up being one of the first items to go. It was just the fourth in line who drew the number that matched the TV.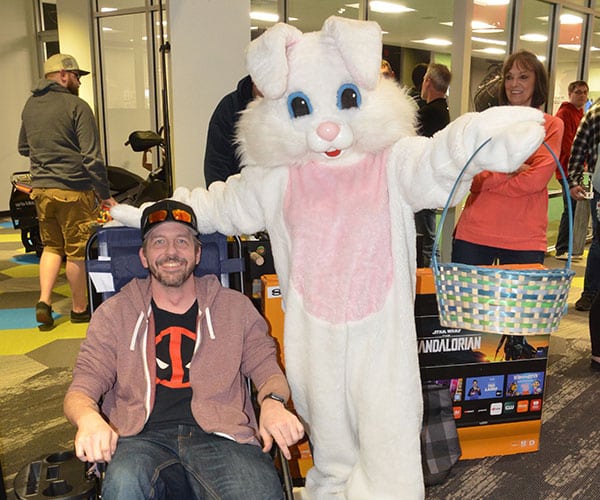 Carsforsale.com gave back to its employees in another way, too. Each year, Easter is celebrated by giving employees a day off. Instead of working on Good Friday, they got to spend some valuable time outside of the office with family and friends.