The last few weeks have been filled with holiday fun. From Secret Santa to Ugly Sweater competitions, we get into the spirit here at Cars For Sale! Because the holidays are such a special time of year here, we spend several weeks collecting gifts for our Angel Tree, find time to hang out with Santa, and surprise our co-workers with Secret Santa gifts. See how we celebrated the holidays this year!
The Angel Tree
For the last four years, Cars For Sale has set up an Angel Tree to collect gifts for children at The Children's Home Society here in Sioux Falls. The kids pick out a gift they would like and a picture is hung up on the tree of each gift. Our employees can pick and choose which gifts to buy and bring back to put under the tree. If there are any gifts left that still need to be purchased, our CEO buys them to ensure that every child gets a gift. This is one of our favorite times of the year as it allows us to give back to those in need in our community.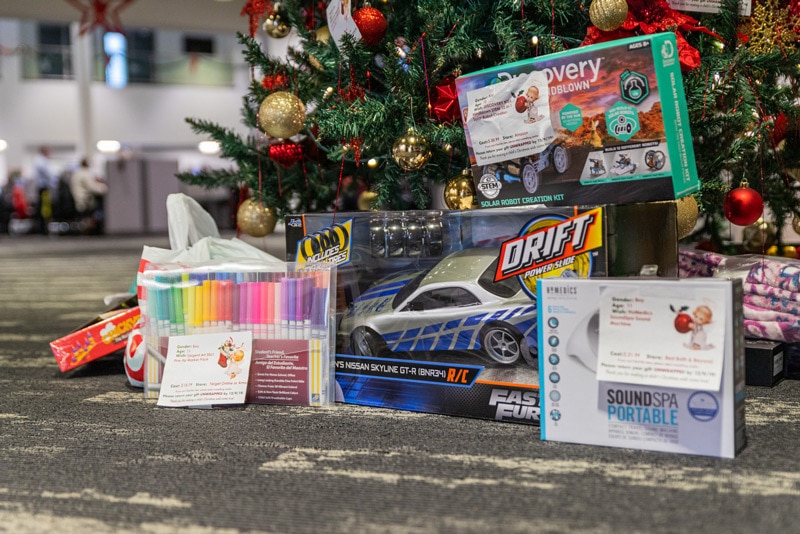 The reason for the season is to "give" as God gave his son, the gift to a child in need is a perfect way to give back and serve.
– Dawn, Human Resources
Santa Comes to Cars For Sale
Every year since 2014, Santa comes to visit all the boys and girls here at Cars For Sale. Our Corporate Operations team sits for pictures with Santa to get into the holiday spirit and it's become a tradition we continue to bring a little joy to the office!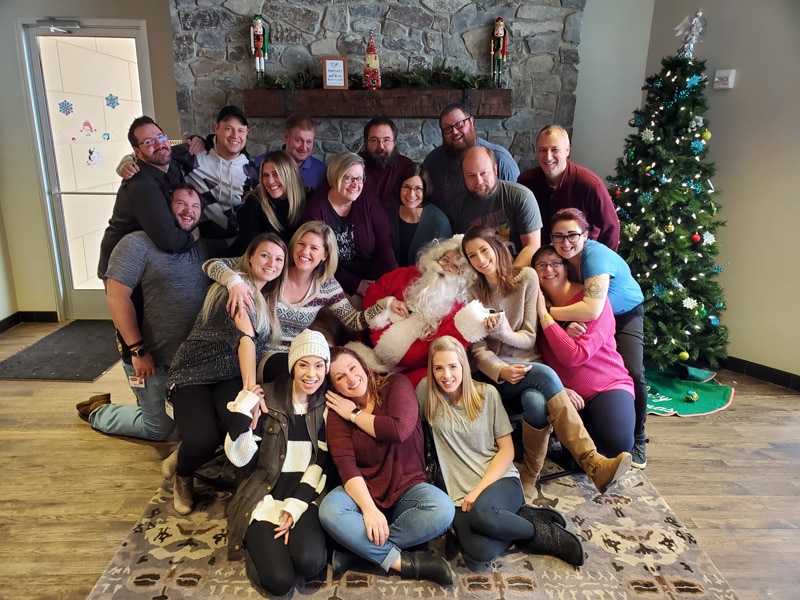 Corporate Operations started doing this in 2014 because one team member thought it would be fun and we played along. Through the years, we have made this a team tradition. Some may joke stating they don't like doing it, but when photo time comes, everyone enjoys the fun. We have moved from the mall Santa to different variations of internal Santa's, but the true spirit continues no matter the person behind the suit.
– Todd, Corporate Operations
The Ugliest Sweater Contest
December 20th was National Ugly Sweater Day and we're never ones to turn down a holiday! Our employees put on their best ugly sweaters for a chance to win prizes. Here are some of our ugliest sweaters of 2019!
Christmas is one of our favorite times of the year and we think it shows. What do you love most about the holidays? Let us know in the comments below!